How It Works
Dream Job
The Enrolment Process
Hyderabad School of Artificial Intelligence provides a very simple process to get you job ready starting from skills learning to real company interviews.
1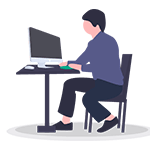 Learn the course
HSAI AI-Data science Specialization is a series of courses that helps you master a skill. To begin, enroll in the Specialization directly
2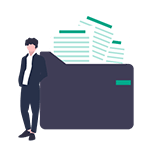 Complete 3 Day Project Bootcamp
A typical 3 days in a boot camp would be from 35 hours of hands-on programming focussed on an algorithms learnt
3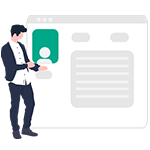 AI companies visit
Get interacted with AI company founders and See the whole ecosystem that is happening inside the company
4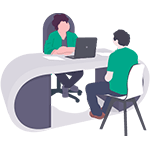 Get JRR and groomed
Groomed by Hr Panel of visited companies and get real feedback from the recruitment panel
Perfect match
The Recruiting Process
Hyderabad School of Artificial Intelligence provides the best job ready match to a companies hiring requirement based on skills, CTC, location & even culture.
1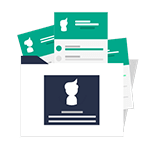 Post job requirements
Tell us about the skills required for the job role.
2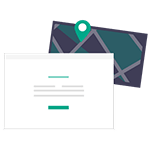 Set CTC & location
You will see only job ready candidates who fit your CTC budget & location criteria's
3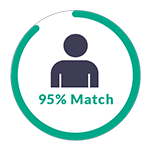 Get a perfect match
Browse through top job candidates who match upto 95% to your requirement of skills, CTC, location.
4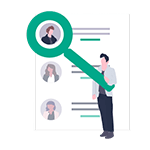 Guaranteed interviews
Check for culture fit & shortlist. Sit back & relax while our team coordinate for your interviews.
Assessed and Certified by
TCS Digital Learning
TCS ProCert - Artificial Intelligence is a 2-Stage certification to help experienced professionals gain recognition for their Artificial Intelligence proficiency and enhance their industry credibility. This certification is designed by top industry practitioners to evaluate an individual's expertise in Artificial Intelligence. The first stage is a proctored assessment which will be conducted at TCS iON assessment centres spread across India. The second stage is a Case Study based assessment to test application of domain knowledge.
Advantages of TCS ProCert - Artificial Intelligence
• Get Recognised - Gain recognition for your Artificial Intelligence experience and expertise
• Get an Edge - Stand out among your peers by enhancing your industry credibility
• Gain Access to Top Corporates Looking for Talent in Artificial Intelligence
• Get Noticed - Get career opportunities in Artificial Intelligence with top recruiters

SAMPLE CERTIFICATIONS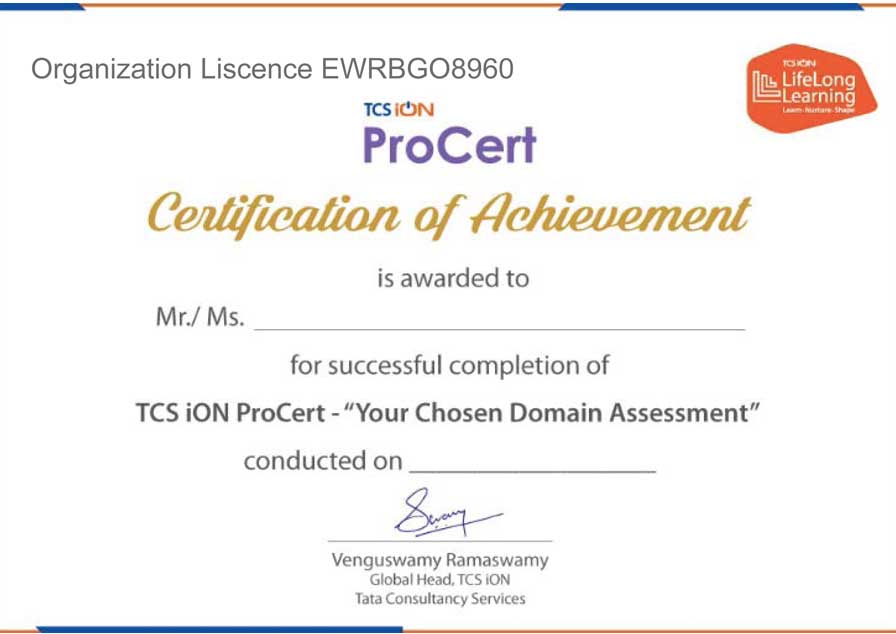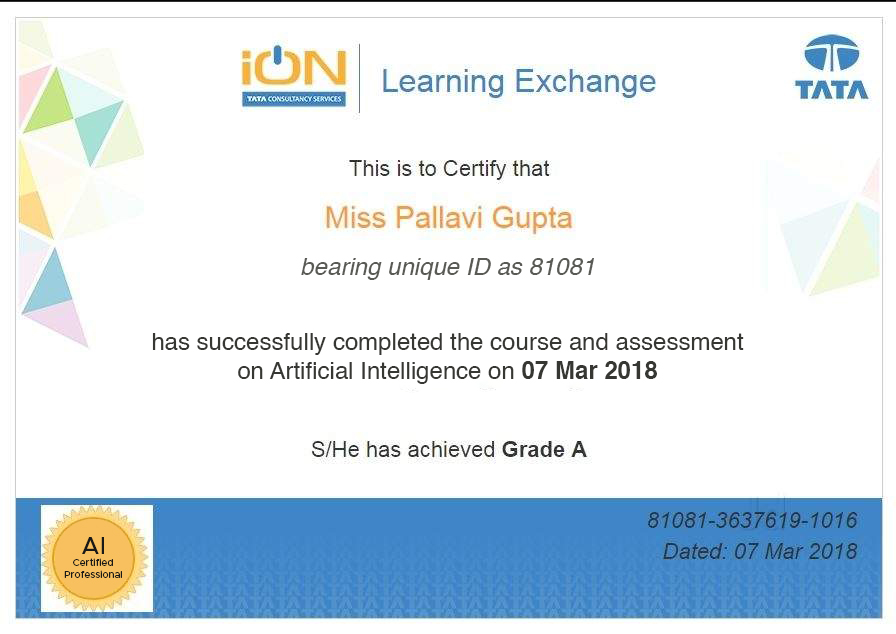 Skills you will master
Machine Learning
Supervised Learning
Unsupervised Learning
Reinforcement Learning
Data Mining
Statistics
Linear algebra
Naivebayes
Time series
Python Libraries
Spark
RDD
Pyspark
Text Mining
Neural Networks
Clustering
Keras
Tensorflow
Image Recognition
Deep learning
Optimization
Hadoop
Nosql
Association
Decision tree
Recommendations
Many More
Bootcamp and Experiencecamp
Bootcamp - Real Project solving
Experiencecamp - presenting 3 years experienced data scientist knowledge
Bootcamps and Experiencecamps are 3 Days from 8Am -7Pm intense programming and personality development sessions conducted at all three HSAI Branches (KUKATPALLY, GACHIBOWLI , Bangalore ) on a regular basis.
Participants will learn what is needed - the methods, tools, strategies, culture, attitudes - to succeed in today's highly demanding professions and markets and gain a competitive advantage using AI and machine learning technologies.
A typical day in a bootcamp would be 10-12 hours of hands-on programming focussed on either deep-dive into an ML algorithm or using these algorithms to participate in an online competition such as Kaggle. Coding session will be followed by 1-2 hours of mindcamp sessions (debates, discussions, role-playing, etc.) which will help students build essential professional skills needed in the industry to complement the technical skills learned in the bootcamp.
Schedule
These bootcamp-mindcamp sessions will be roughly offered once every month at any one location. Please check the bootcamp-mindcamp calendar for upcoming sessions. The theme for every session may marginally vary and hence, specific schedule for the 2-weeks will be announced after registration.
Benefits
One day experience camp will be equivalent to 3 years of real data scientist experience Bootcamps and Experience camps are designed primarily for refreshing your curriculum and learning through a complete hands-on approach, to inculcate in you a holistic approach towards problem-solving and to better prepare you for your job interviews. It will also encourage you to build your public profile and contribute to websites such as Kaggle, GitHub, StackOverflow, etc.
Who should attend
It is highly encouraged for all HSAI students to attend after completing your course. If you are seeking career services from us, you may be REQUIRED to go through at least one bootcamp-experiencecamp session depending on your performance in the program.
Artificial Intelligence & Data Science : One-Day Startup Tech Tour
Hosted by Hyderabad School of Artificial Intelligence
Artificial intelligence and Data science are undoubtedly two of the most disruptive technologies in the world today. Join us for this Startup and Tech Tour to gain exclusive access to the companies driving this change and find out why they believe our lives are about to be radically altered.
You'll get first-hand experience of the products , services and concepts which are challenging existing industries and creating new ones. Get ahead of the curve and find out how your knowledge can tap into a dynamic new world.
• One-day tour
• Runs every Month
• Visit to two companies
About the host
At Hyderabad School of Artificial Intelligence our mission is to help global businesses accelerate transformation. Through our unique innovation tours, executive immersion programs, corporate strategy sessions, startup showcases and executive conferences we can connect your organization to some of the most exciting technology companies and startups Indian Silicon Valley has to offer.
A UNIQUE INDIAN SILICON VALLEY EXPERIENCE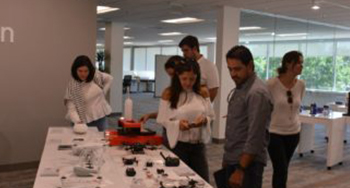 Inspirational Insights
Discover powerful new ideas and products and services about the future of your industry by interacting with like-minded Employees, Managers, Hr recruitment team and Founders.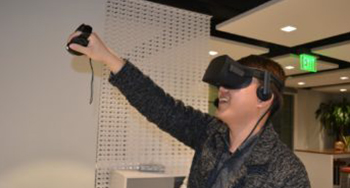 Practical Takeaways
Tap into the wealth of Industrial real experience has to offer. Experience disruptive new technologies and real work and find out how companies have developed their products or services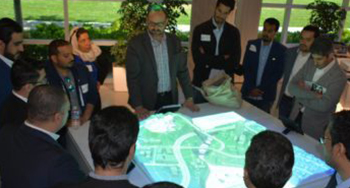 Experiential Learning
Immerse yourself in one day tour to two companies and learn from real-life experiences , challenges , failures, setbacks of project from data scientists , AI engineers and Lead managers from startups and entrepreneurs.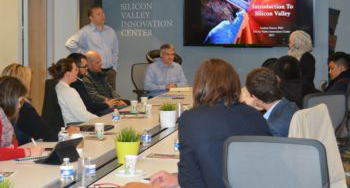 Hands-on Experience
See technology demos and test new products first-hand. Be the first to try out the latest innovations. Witness the future today
How will it impact my career?
Speak to us at

9618117333
AI projects @ Hyderabad school of Artificial intelligence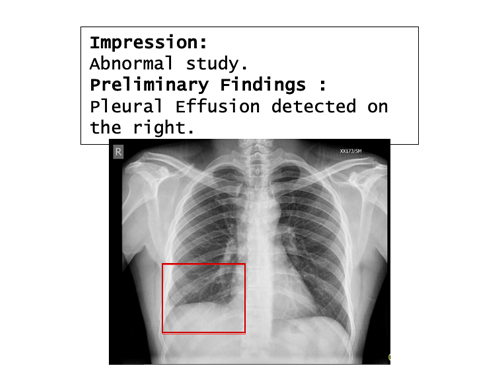 Pre-populate Chest X-Ray Scan reports
Pre-populate Chest X-Ray Scan reports It is a chest X-ray screening tool built with deep learning. It classifies chest X-rays as normal or abnormal, identifies the abnormal findings, and highlights them the X-ray.
IT also generates a description of the X-ray findings, including name, size and location of the abnormality, that is used to pre-fill radiology reports.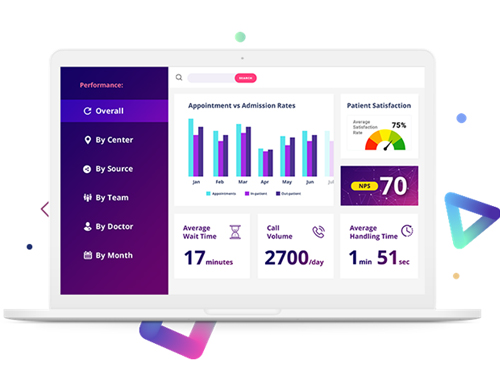 Healthcare Analytics
There are a variety of techniques available that are expected to examine these varied kinds of data. Analyzing healthcare data will allow physicians to recognize the patterns that are still uncovered in the data. It will also help them to make a patient profile of individuals and can estimate the likelihood of a patient to undergo from a particular medical complexity in the near future accurately.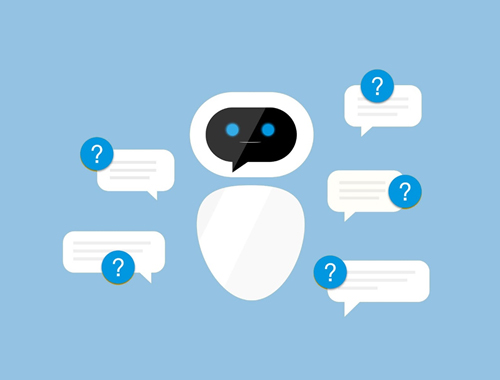 Building ChatBots with Deep Learning
A ChatBot is an implementation of Conversational Interface Intelligently comprising of Machine Learning, Deep Learning as their technology. . A chatbot is a computer program that copies human communications in its natural format including text or spoken language using AI procedures such as Natural Language Processing, image, video processing, and audio analysis. The most impressive characteristic of the bots is that they learn from past interactions and become intelligent and more intelligent over time. However, smart machine based chatbots receive its capabilities from Artificial Intelligence and Cognitive Computing and adapt their operation based on customer interactions

-->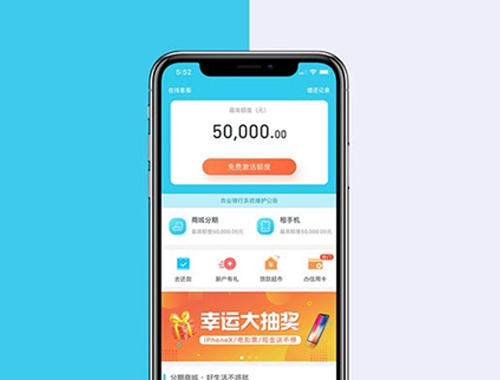 Focus Financial Partners
Leveraging the SenseID Authentication Service, Focus Financial Partners enables a variety of services for registered users in the process of applying for a credit line.
This includes face verification (including liveness detection), identity authentication, and ID card and credit card verification. Not only has this greatly reduced the firm's financial risks, but it has also enhanced the overall user experience while strengthening customer risk management and control capabilities.
Research Projects from leading AI
Health Care
1. Drug discovery using Neural Networks
2. Tumor detection from Brain MRI images
3. Detection and Classification of cancer cells in MRI Images
4. Organ Segmentation and Labelling in MRI Images
5. Cancer cell detection and segmentation
Know more